Over 30 years of local experience & Island Residents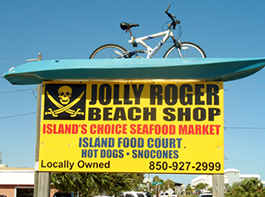 Family owned business to give the guests of St. George Island, Florida all the amenities deserved for a great beach vacation. As you can see we really do have everything! Be greeted with a friendly smile and lots of free area advice and information. We truly try harder to earn your business and keep it.
The people who know us love us. We are thankful and appreciate everyone who comes through our doors and we treat you like family.
So for goodness sake, when you come to the area, please do business with us and you will see the difference.
Thanking you in advance & God Bless,
Jerry Ison